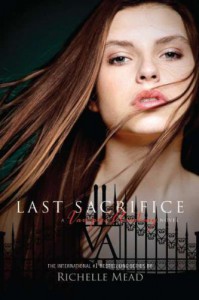 No depth. No character development, only plot-driven modifications in some characters. Writing style is mediocre at best.
Long live fast food and anti-depressants. And juvenile bestsellers.
It's not finished, of course not, the author wants you to buy Bloodlines. I won't. I planned reading it because of Sidney, but no, I won't. I enjoyed reading the first and third volume, nice undemanding stuff in a hot summer, but really should have stopped when the fourth dissapointed me.